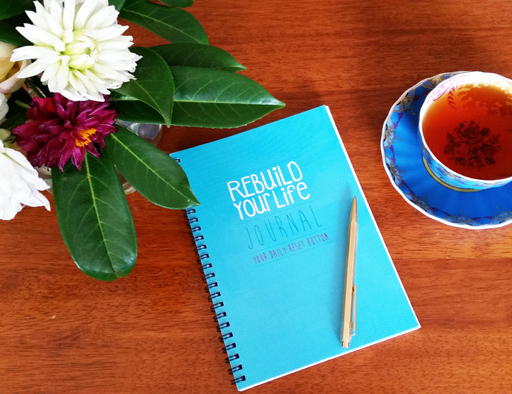 Get Your Copy Now
A practical tool for emotional healing and getting your life back on track.
When living with stress for long periods of time, we can be completely unaware of the unravelling of our resilience until it is too late.
The format of the Rebuild Your Life Journal began to take shape when I was reflecting on the steps I had taken to get myself up and going again after some major unexpected life changes.  I was looking back over the time I had been back in Canberra, and it became clear just how far I had come.  I could see how the slow and deliberate but positive steps I had taken during that time had made the difference to my physical and emotional health.
That was when I knew it was important to share those steps with you. The Rebuild Your Life Journal is just what you need right now and will soon become your daily reset button.
Whether you are experiencing:
a relationship breakdown
grief from losing someone close
the effects of an abusive relationship
being bullied
a cancer diagnosis
the loss of your job
a long term health condition
anxiety or overwhelm
depression
stress
chronic pain
the loss of a pet
healing after an accident or trauma
or perhaps you want to create a change in your life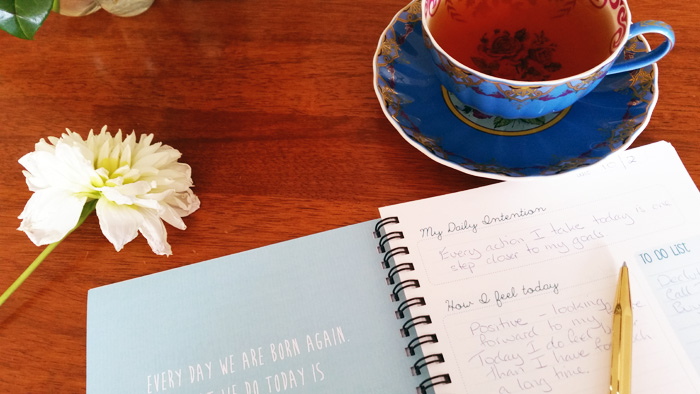 These simple daily steps will help you to build up your resilience and you'll begin to move forward again.
I encourage you to use the Journal every day because it's the routine that will ultimately help you to Rebuild Your Life.  But don't worry if you miss a day or more, simply pick up where you left off.
You can do this!
By having a copy of the Journal, you have taken the first step towards regaining your self.
The instructions are empowering and inclusive of everyone
You can start today wherever you are on your healing journey
Setting a daily intention builds a strong focus for each day
The Journal makes you aware of your thoughts and emotions
You can easily see how stress is creeping up on you so you can do something to intervene
The Journal brings together the activities that we do every day with our emotional self
A valuable tool for reminding us about self-care when stressed or anxious
The daily intention helps you to focus positively on what you want to happen rather than the negative
The Journal provides an excellent support for anyone experiencing anxiety, depression and stress
Writing a daily intention helps you to keep moving forward
You feel connected to what you want to achieve without feeling overwhelmed