Integrative Naturopath, Health Coach, Writer and Presenter
Hi, I'm Catherine
A little bit about me.......
I wasn't always working in the health industry. Long before I became a Naturopath, I was working in an office job and looking after my family.
But even though I had a curiosity for health and healing and a vast collection of books on nutrition and complementary medicine, I was continually on a merry-go-round of ill health - constant infections and fatigue.
This led me on a journey to study science, complementary medicine and a better way to live, with the ultimate combination of both science and nature for optimal health in practice.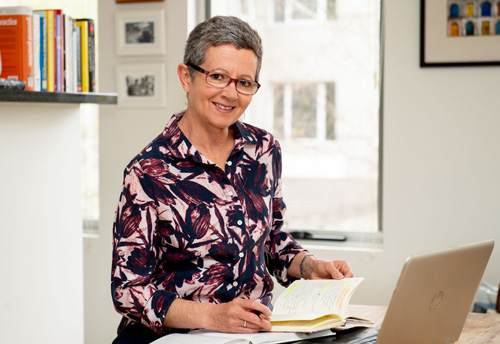 Further down the track, my life changed dramatically and I struggled with anxiety and extreme fatigue - I was truly burnt out.  Through simple steps and my naturopathic knowledge I found my way back to health and a productive and enjoyable life.
I now help women who are struggling with fatigue, burn out and anxiety to get their health back on track.
My work is about support, education and empowering you to take back control of your health.
Consultations at the Clinic
You can come to see me at the iNaturally Clinic here in Griffith, Australian Capital Territory.
Consultations Over the Internet
We can work together anywhere around Australia or world wide via video call.  Consultations still take place face to face, with me on my computer and you on yours, or over the phone.   You can book an internet or phone consultation if you live out of area, overseas or even if you find it easier to fit into your busy schedule to consult from your home or office.  I can still prescribe you supplements and post direct to you, and I can still order any pathology testing needed.  Simple!
Take the next step:
If you're interested in working with me to Reboot Your Health and Rebuild Your Life, here's how to get started:
Step 1 - If you haven't seen me before, or if you're wondering how I can help you, schedule a Free, no obligation, 10 Minute Phone Chat.  You can do that right here.
Step 2 - If you want to jump right in and schedule a Naturopathic Consultation either at the iNaturally Clinic or over the phone/Skype, you can do that right here.
Step 3 - At the scheduled time of your free chat or consultation, we'll consult and get started!
How easy is that!
Health Fund Rebates
I'm a member of the Australian Natural Therapists Association and registered with private health funds that provide rebates for complementary medicine. Contact your health fund for more details.
Rebuild Your Life Journal
I wrote the Rebuild Your Life Journal from lessons I learned in my own healing and from working with women in clinical practice.  You can read more about the Journal here.
If you're looking for a practical tool to get your life back on track, you can purchase the Journal in the iNaturally Shop.