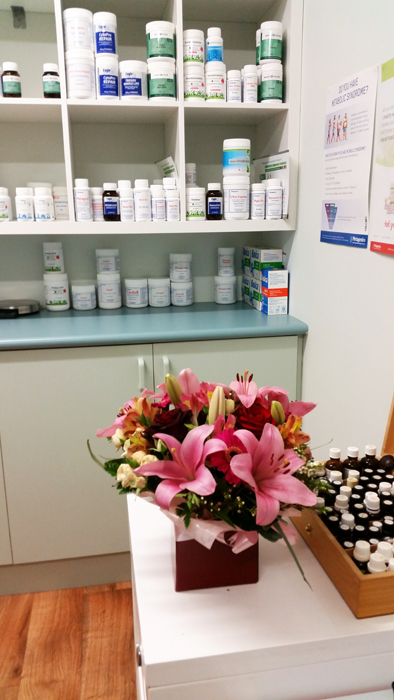 Your health - it's important!

Making changes to your health or lifestyle is hard, I get that.
That's why I'm here to help you achieve your health goals - you don't have to do it alone.
The iNaturally Clinic is where you can gain the momentum to creating change, as well as feel heard and supported, especially when you're not feeling your best.
Naturopathic Medicine is one of the leading modalities for complementary medicine today and is focused on finding and correcting the underlying cause of symptoms, health conditions and disease (both physical, emotional, mental and environmental).
Here at iNaturally, I combine traditional knowledge with the latest scientific research to help bring about the change you need.
Whether you need a consultation to sort out your health, or you would like a health coach to keep you on track with your diet and lifestyle, you can find the answers here.
Naturopathic Medicine is complementary - it is safe to use in conjunction with medical treatment with the right knowledge. You can find help for existing conditions, annoying symptoms or prevent/slow down the progression of certain conditions, age gracefully and increase your energy and vitality.
Nutritional Medicine
Sometimes all that is needed is common sense such as "you are what you eat", but sometimes you need the knowledge of orthomolecular nutrition, biochemistry or genetics to sort out what's happening inside your body. Nutritional medicine is a vast and complicated area of scientific information but with diagnostic testing, nutritional deficiencies and other imbalances in metabolic, detoxification and neurological areas in the body you can be re-balanced for better health outcomes.
Functional Medicine
This is an area that combines naturopathy with diagnostic testing to provide specific information to address your needs on an individual basis. Laboratory testing is used to investigate gut function, nutritional deficiencies, neurotransmitter production, metabolism, detoxification pathways, inflammatory markers and other functional information. Prescriptions of herbal medicine, nutritional supplements, body therapies, diet and lifestyle advice is combined with medical treatment to achieve the best results.
Referrals
I am convinced that one person never has all the answers. I believe in building a network of allied health professionals to support each client. Working closely with other professionals I can ensure that the best outcome and support is achieved for you.
Health Fund Rebates
I'm a member of the Australian Natural Therapists Association and registered with private health funds that provide rebates for complementary medicine.