This is a the super easiest flourless moist chocolate cake I've ever tasted and made.  Hands down.
The recipe here has orange zest for an orangey flavour but you can leave that out if you wish.
A deliciously moist chocolate cake with a subtle orange flavour absolutely epitomises comfort food and this little bit of chocolately comfy heaven is our favourite go to with a cup of green tea after lunch.
This cake is very moist, a little bit like a brownie.
Cut the slices into quite small pieces, just enough to get that rush of comfy chocolate sweetness.
Tip – the secret to nourishing your body while nourishing your emotional side is to only eat a small piece
This super easy and moist chocolate cake will keep for about 2 weeks in a sealed container in the fridge so dig out your tupperware for this one.
Here's what you need to make this easy flourless moist chocolate cake:
250g fresh walnuts, hulled
100g coconut sugar
150g each of dark chocolate and milk chocolate, melted and cooled
6 eggs
1 teaspoon ground cinnamon
1/2 teaspoon ground cardamon
Grated zest of 1 orange
Here's what you do:
Preheat over to 180 degrees C.  Grease and line a 20cm square cake pan.
Place the walnuts and the coconut sugar in a food processor and process until it looks grainy (a bit like almond meal).   Next, add the melted chocolate and pulse it to mix together, scraping down the sides if needed.
Add the eggs 1 at a time while the motor is running so that the batter is mixed well.
Then, add in the cinnamon, cardamon and orange zest and give it a quick whiz.
Pour the batter into the pan and smooth with the back of a spoon.
Bake for 30 minutes – take out while the centre still looks a little soft.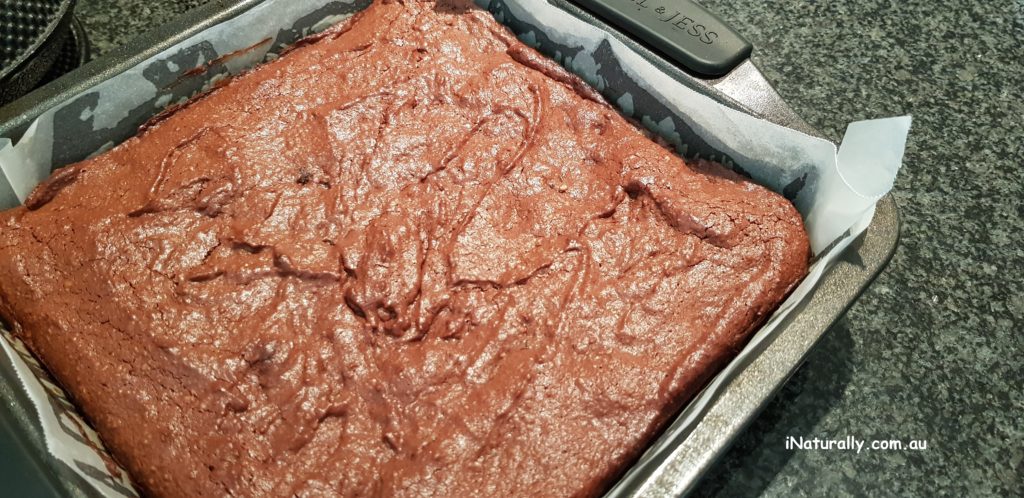 Stand and cool in the pan and then lift it out onto a board and cut into slices.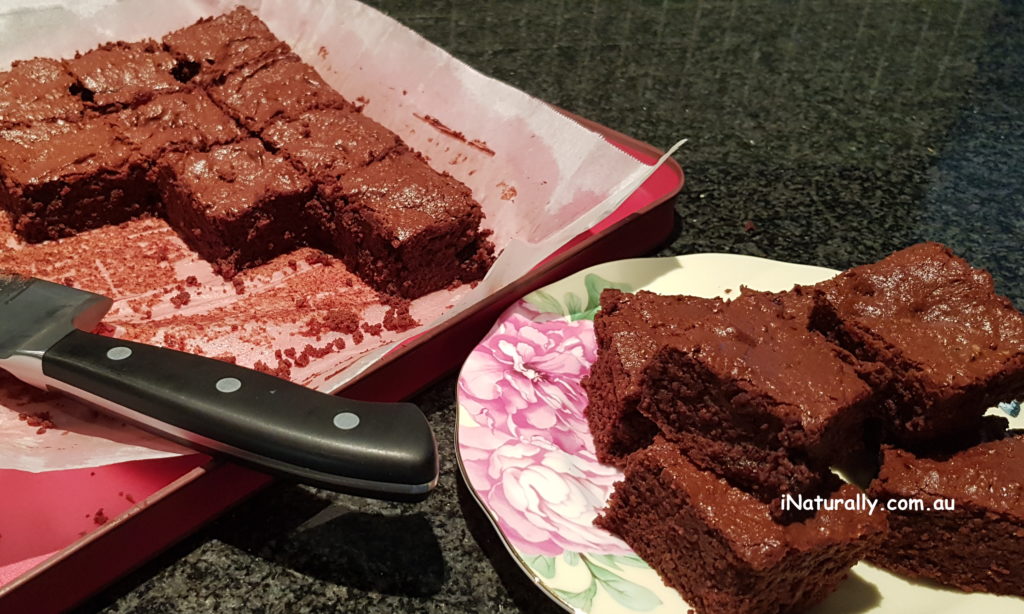 The brownies will keep in an airtight container in the fridge for at least 2 weeks.
Why I use coconut sugar

Coconut sugar is also called coconut palm sugar.  It's a natural sugar made from coconut palm sap, which is the sugary circulating fluid of the coconut plant. It's often confused with palm sugar, which is similar but made from a different type of palm tree.

It's brown and granulated and looks almost identical to raw sugar but the particle size is usually smaller.

Unlike raw sugar or regular table sugar (which are empty calories and don't contain nutrients), coconut sugar does retain some nutrients found in the coconut palm like iron, zinc, calcium and potassium, along with some short-chain fatty acids like polyphenols and antioxidants.

It also contains a fiber called inulin, which may slow glucose absorption and explain why coconut sugar has a lower glycemic index than regular table sugar.
Enjoy!
With your health in mind,
Catherine x