We love eggs.  And, we love the flavours of Italy.  So, combining both is easy.
Eggs with an Italian twist is a fabulous way to serve a nutritious weekend dish to be enjoyed for breakfast or brunch.
There's plenty of protein, good fats, and the right amount of carbs to boost your metabolism and control blood sugar spikes.
We've taken the humble bacon and eggs and given it an Italian twist with the flavours of tomato, bocconcini, basil, parsley, a hint of chives and capsicum.
This is quick and easy dish to put together.   Add in a slice of toasted sourdough or rye for extra goodness if you're really hungry.
Salsa
1 avocado, chopped
1/4 red capsicum, chopped
2 medium sized bocconcini, broken into pieces
1/3 cup torn basil leaves
1/4 cup chopped Italian parsley
1 tablespoon chopped chives
a few drops of balsamic vinegar (caramelised balsamic is delicious if you have it)
Combine all the above ingredients in a bowl.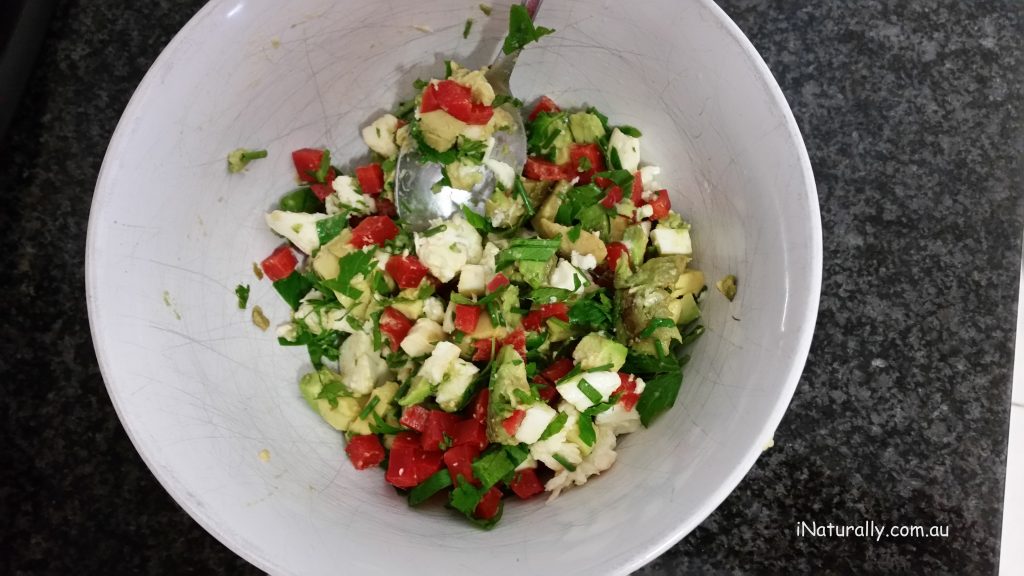 Bacon – grill or pan fry some bacon rashes.  Set aside and keep warm.
Eggs
1-2 tablespoons olive oil
1 dessertspoon tomato paste
4 eggs
Heat the olive oil in a pan, add the tomato paste and cook on a medium/low  heat for a minute or so until the tomato paste begins to caramelise.   Break the eggs into the pan on top of the tomato and cook so they are just how you like them.
I like the yokes still runny 🙂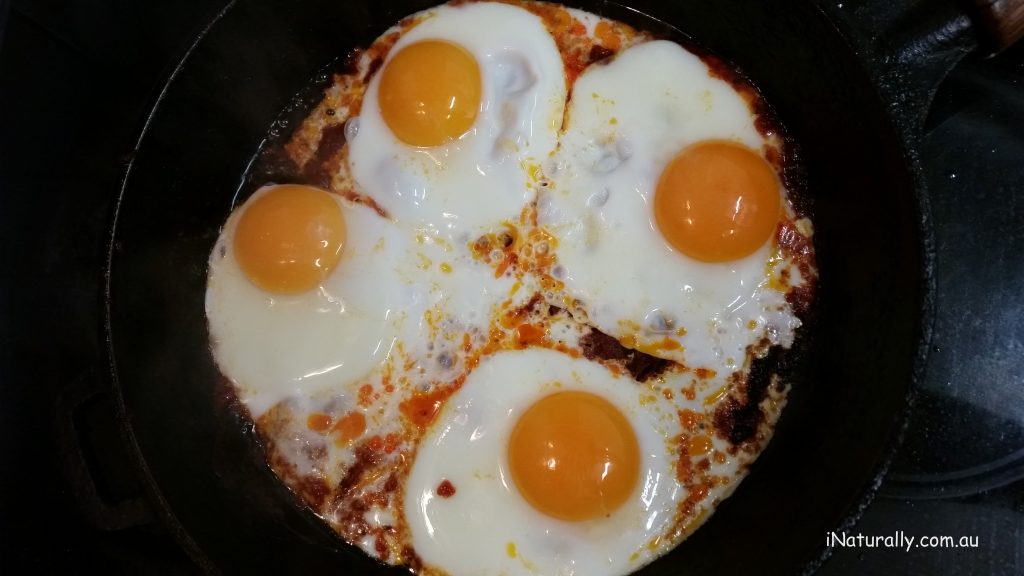 Spoon the salsa mix onto your plate.  Top with the eggs, bacon on the side.  Season with salt and pepper and a little drizzle of balsamic.  Serves 2.
Enjoy!!
With your health in mind,
Catherine x
Learn more about how you can Reboot Your Health by subscribing to the iNaturally Newsletter here at www.inaturally.com.au